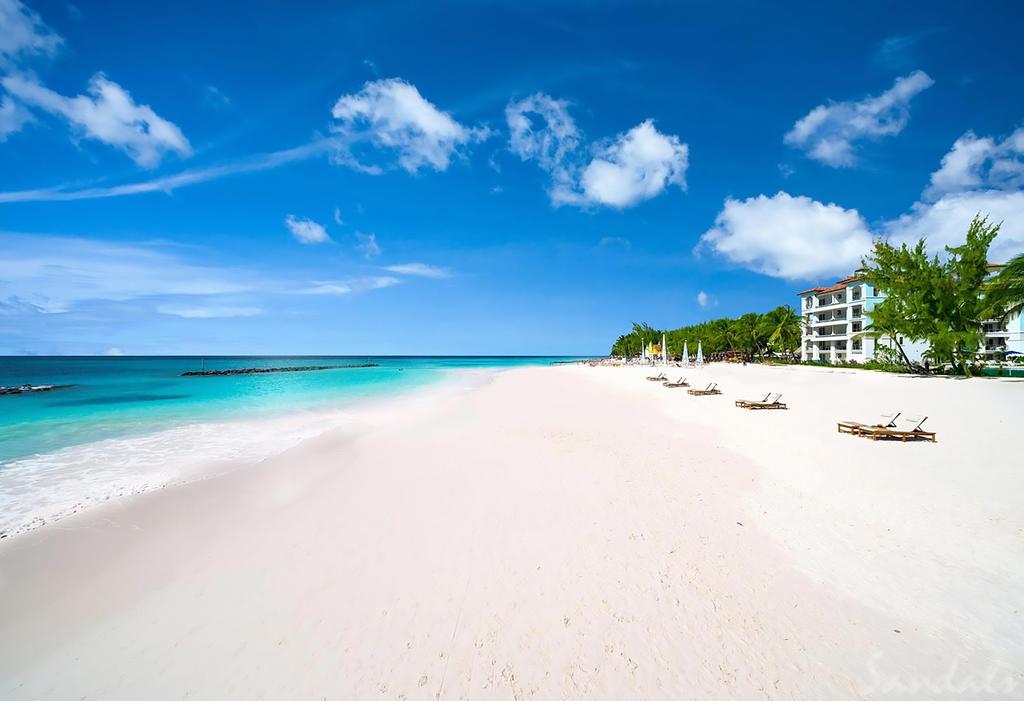 I was fortunate enough to spend 7 nights at the stunning Sandals Royal Barbados in January 2020 and from start to finish the resort exceeded all expectations!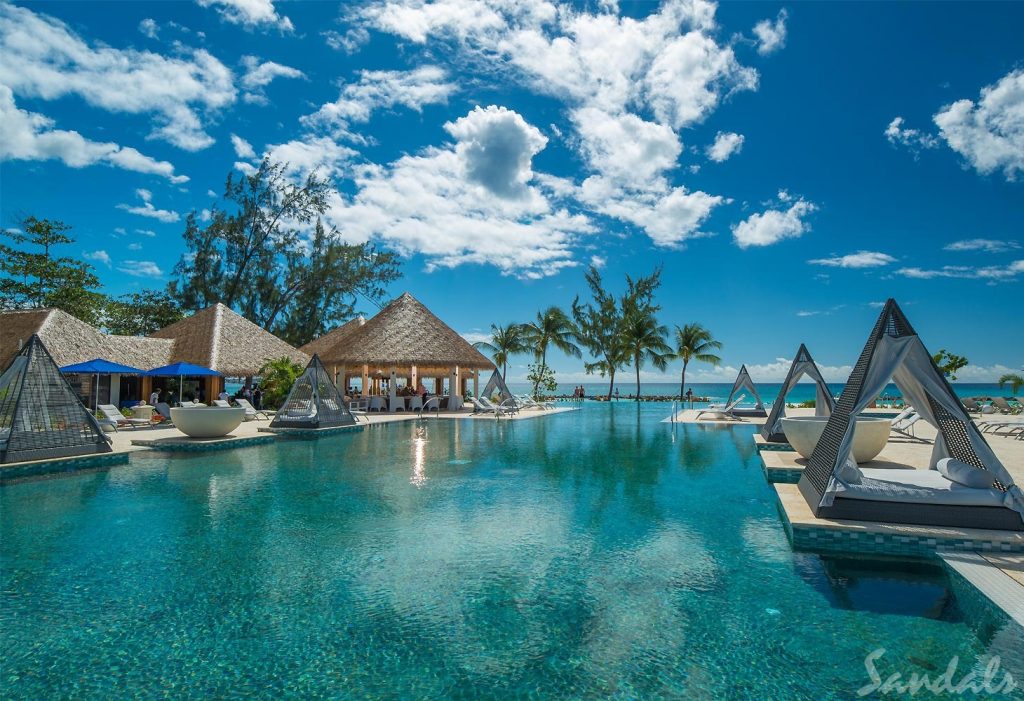 On arrival you are welcomed in full song by the concierge staff which is surprisingly charming! From there you are escorted into the Club Lounge and offered a cocktail or a glass of Champagne whilst you check-in in comfort. At this point I would recommend you make dinner reservations for your choice of Butch's Steak & Seafood, Chi Asian Fusion, Kimnos Oriental Teppanyaki and La Parisienne French Cusine, the other 14 restaurants you don't need to pre-book. Or if you have a Bulter he or she will look after this for you.
The resort itself is immaculate, with perfectly manicured gardens – amazing attention to detail throughout the resort, very impressive. The range of facilities is also impressive with a few surprises such as a bowling alley, barbers shop, craft beer bar and the scuba diving is included in your stay.
I stayed in a South Seas Crystal Lagoon Club Level Barbados Suite with Balcony Tranquility Soaking Tub (where do they get these names from?! ) Despite the long name the rooms are beautiful, the décor is fresh and modern and the rooms are a great size and layout. The balcony comes with a soaking tub which is great to unwind in the evening with a glass of fizz!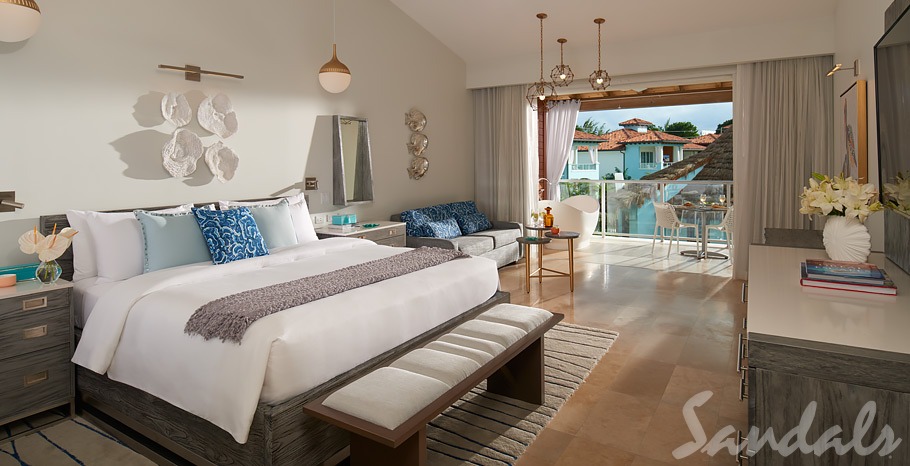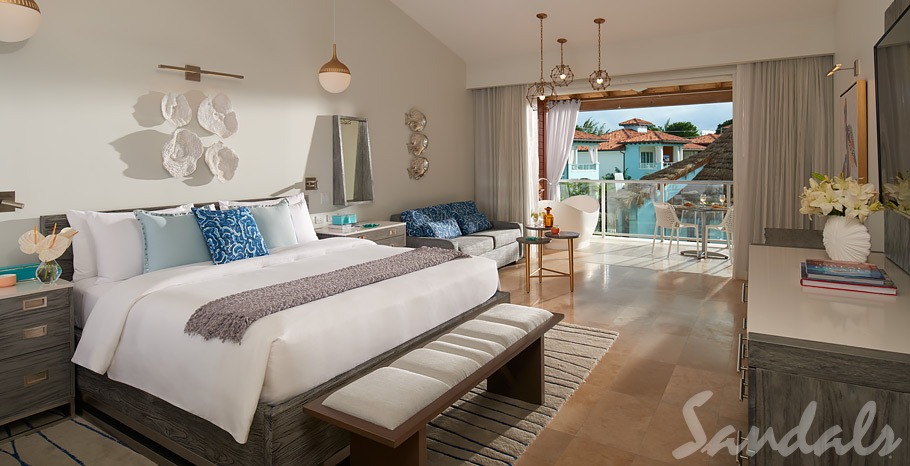 Royal Barbados is the first Sandals resort to have a rooftop pool and bar, the views are amazing, definitely the place to watch the sun go down.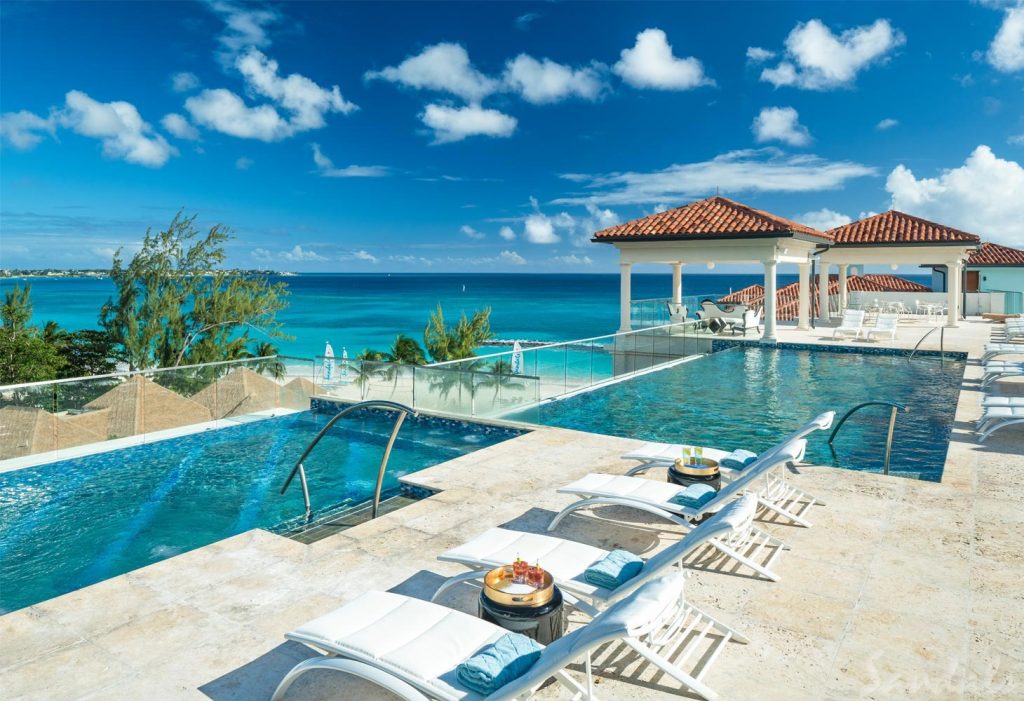 The pool areas are immaculate and the beach is powder white sand and turquoise waters – dreamy!!!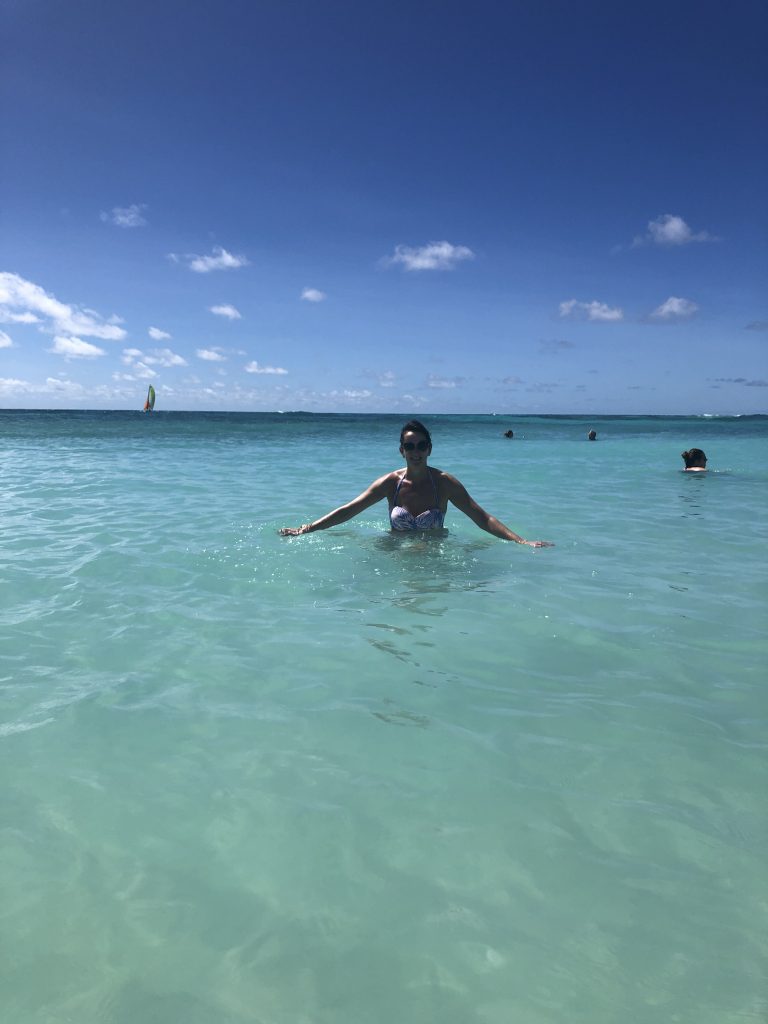 The food is very good, so much so you question yourself that you are in an all-inclusive resort, Butch's Steak & Seafood and Chi were my favourites but overall the standards were very high across the board.
Service levels were excellent, there are friendly staff everywhere and they are all eager to assist and look after your every need. Unlike some all-inclusive resorts there are no long waits at the bar to be served. All drinks are premium and the coffee shops serve fresh quality coffee and cakes all day long.
Royal Barbados is joined onto Sandals Barbados the sister property and both hotels share facilities giving you two resorts for the price of one! You can honestly stay here and not need to leave the resort or even spend one penny whilst there, however the Spa is definitely worth a visit and this is chargeable.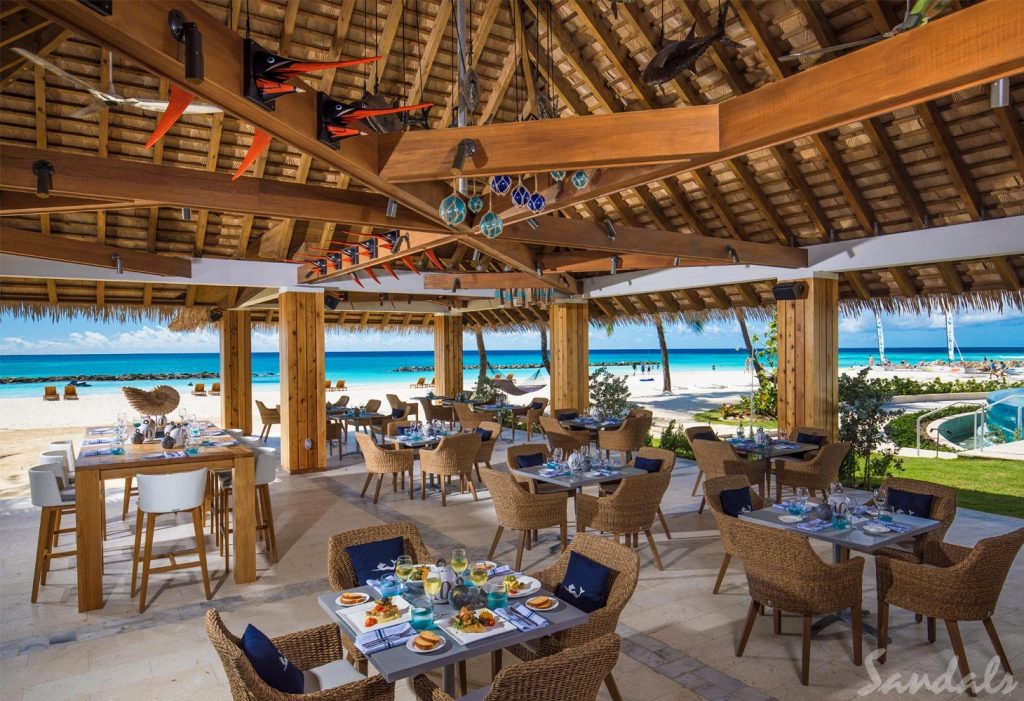 A point worth noting to those who have visited the Caribbean before, the Wifi here is top notch, to the extent my husband watched the live football on his phone whilst sipping a cocktail on the beach! Reliable wifi is unusual for a resort of this size in The Caribbean.
To summarise I was very impressed with Sandals Royal Barbados and I would return in a heartbeat!