Last year I took a short break to London with my husband and four of our friends.
Having stayed in London many times before we wanted something different, something memorable, so we opted for a night on board the Sunborn yacht hotel located on the Thames and one night in the stunning ME London hotel.
My Top Tip – we flew down into London Gatwick and used Portr luggage transfer service so that our bags were taken to our hotel from the airport leaving us to head straight into the city without lugging our cases around with us.
After day seeing the sights mainly on Regent Street and Bond Street with the boys in the pub… we headed to the Sunborn Hotel where we enjoyed cocktails on the deck overlooking the skyline of the city – WOW it was stunning. The yacht itself is very well presented and the cabins were quite spacious with balcony's overlooking the Thames riverbanks.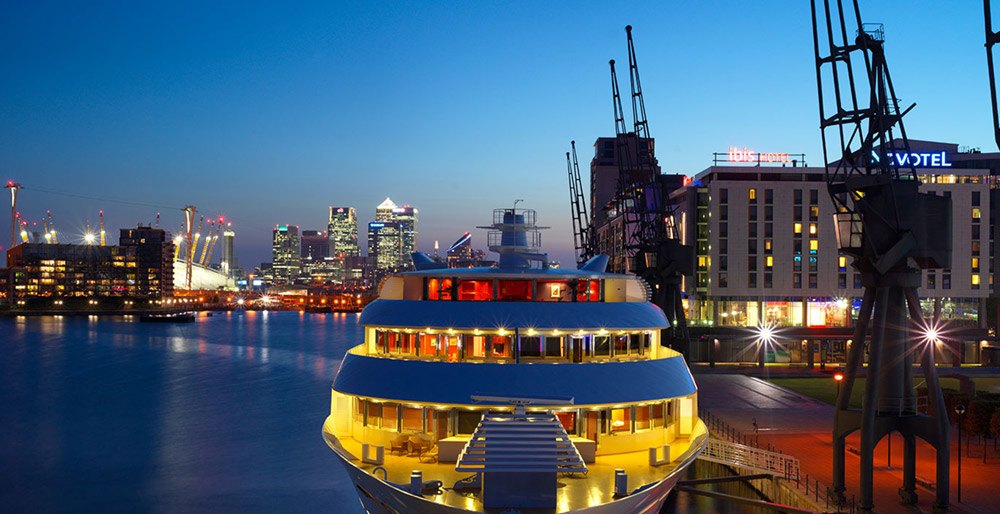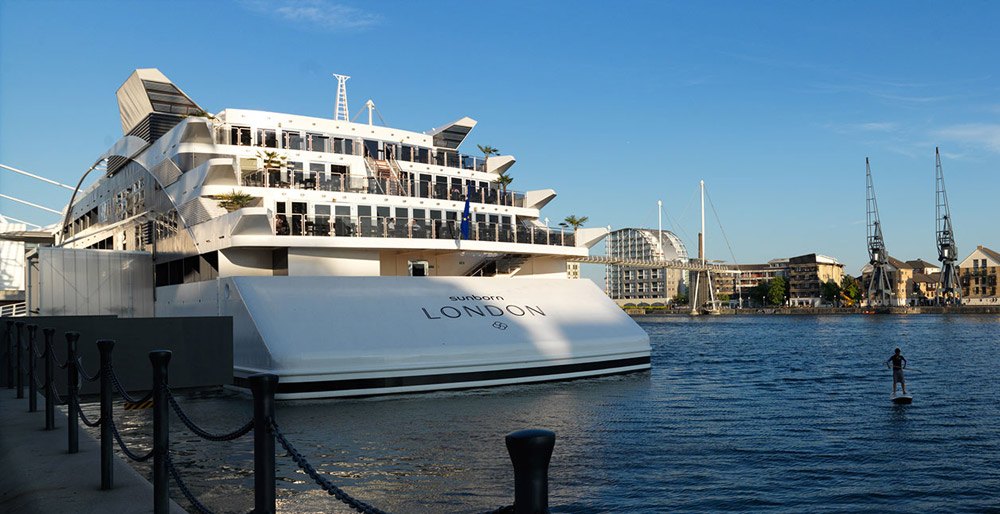 The next day we headed into the city centre and soaked up the atmosphere in Covent Garden before heading to the ME London hotel. On arrival at the hotel first impressions were very good as we entered into the nine story Atrium reception area – this cathedral-shaped atrium has a skylight over 24 meters high, we were all blown away by it and and we were not disappointed thereafter, it was the place to be! It really does live up to it's official description: An avant-garde hotel with innovative design, cosmopolitan atmosphere and contemporary music, near the theatres, shopping areas, fashionable hot spots and trendiest night clubs.
I booked us rooms with balcony's overlooking Covent Garden – the rooms were lovely, very cutting edge modern and I have never seen a mini-bar like it! The balcony was nice but the view really was just of the rooftops – but we did have that last 'one for the road' drink on the balcony…
I would recommend eating and drinking in the hotel, I didn't know this when I booked but the hotel boasts two amazing lively restaurants and a rooftop bar called The Radio Bar which is the place to be! STK London steak restaurant looked amazing, an elegant restaurant and a sleek lounge area with DJs from 10pm onwards. But book ahead even for the bar.
Overall we definitely ticked the lets do something different box with the Sunborn yacht hotel and the ME London was stunning – it's a destination within itself!